Giving youths of all socio-economic classes equal opportunities in education has always been a passion of mine. That passion served as the foundation of Atidim – an organization I established to provide disadvantaged youths with education.
Aims and Objectives of Secondary Education – You'll Thank Me Later!
I am the son of two teachers. While growing up, most of the family conversations we had at home revolved around education and high school. At the time, I could not imagine myself being deprived of the opportunities that high school education can provide.
Fortunately, I was able to attend the prestigious Hebrew Gymnasium in Jerusalem. The school has a reputation not only for helping students develop their personalities and fulfilling their academic potential but also for giving disadvantaged students the same opportunities as the students of the capital's elite. Having students of different backgrounds helps the school increase its graduation rate.
The British philosopher and sociologist Herbert Spencer once said, "The great aim of education is not knowledge but action." These wise words were said in the 1800s yet still ring true today.
Education Makes People Valuable Contributions to Society
The Hebrew Gymnasium in Jerusalem acts by providing equal educational opportunities for every child that in turn will bring growth and progress into society.
On my graduation day, I looked around me and realized that I was surrounded by not just fellow stars in the making but also by youths of different socioeconomic backgrounds that just achieved the same honours; A High School Diploma.
At that moment, I began to think that if more people get quality education, they will all be valuable contributions to society. These thoughts made me envision a perfect opportunity to champion a cause where youths of all backgrounds can have equal educational opportunities and build a bright future for themselves.
I began to devise means to actualize this vision. It led me to think about how to find and work with governments willing to invest in education. Actively working on my vision helped me develop what is today known as a start-up.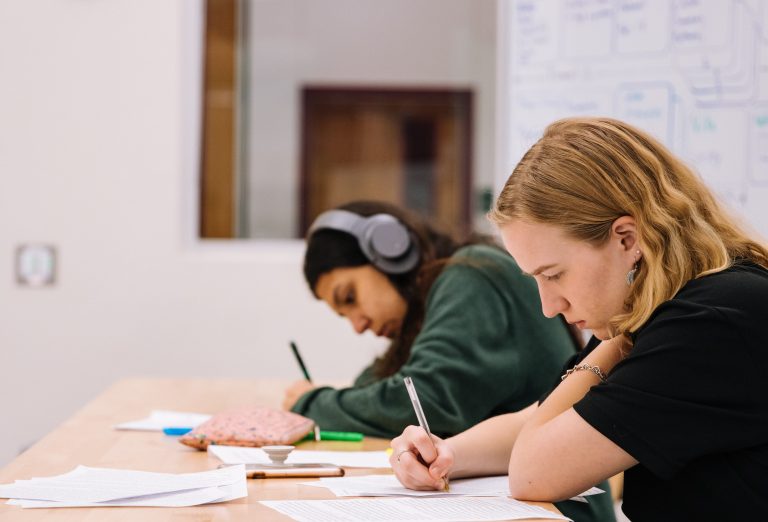 Tal Dilian – the Student and Soldier
After high school, I partook in the Interdisciplinary Program for Outstanding Students at Tel Aviv University. There, I earned my BA, LLB and MBA degrees.
In 1979, I enrolled in the military, started my service and worked my way up the ranks. I started as a combat fighter in an elite Special Operations Unit of the Intelligence Corps in the Israeli Defense Forces (IDF). In 1994, I became second in command.
I served as Chief of Command of the Technological Unit between 1998 and 2002. My military service lasted 25 years. During that time, I received the honourable Israel Defense Prize because of my outstanding contributions to the security of Israel. All this time, I never forgot the vision I had on my graduation day and the plans I laid out.
When I left the Israeli army, I started implementing those plans. It led me to establish and co-found several successful non-profit organizations.
Atidim – Investing in the Future of Our Youth
A notable one is Atidim (meaning "Futures"), which is an educational project for disadvantaged youths. Atidim has received approval from the Prime Minister of Israel to become a national program. It provides equal access to education for young people living in the underprivileged areas of Israel.
The key reason for investing in this program is to enable us to give youths an avenue to shape their future, clearly define a direction for their lives and pursue their interests with the knowledge they gained from having a formal education.
With Atidim, I want to narrow the social gaps that exist in the northern and southern periphery of Israel. I believe that by giving proper education to youths between the ages of 13-30, especially disadvantaged young people from low-income families and communities, youths can achieve academic dreams they thought were beyond their reach.
The model of diversity used in the running of Atidim has created and implemented visions of economic transformation and healthy communities. All knowledge and experience I had gained up to this point led me to be the co-founder and senior director in strategic regional development projects in the peripheral regions of Northern and Southern Israel.
Tal Dilian: "Education Gives People Hope for the Future"
In 2005, I solidified my status as an entrepreneur by entering the private sector. There, I co-founded several start-ups such as SolarEdge and Vidyo. Between 2009 and 2010, I served as  Chief Security Architect at the American AGT and as a special advisor to the Chairman of Punj Lloyd Ltd.
While serving on the board of Oblet, I still found time to establish Circles Technologies, Sirbal and WiSpear. They are all cyber intelligence companies. In 2019, I was fortunate to champion the creation of Intellexa.
All these entrepreneurial endeavours were undeniably possible because I had access to quality education as a youth. It is the same opportunity I want to give to underprivileged Israeli youths.
Every day, I wake up grateful for the opportunity to be a co-founder of Atidim. It pleases me to see how successful the students that have passed through the progam have become.
I am overwhelmed with pride because I can confidently say that students who benefitted from this program have gone on to work in Israel's industrial, high tech, financial and public service sectors. They are advancing Israel's economy and giving back to their communities.
Aristotle perfectly expressed the power of education. He said, "The roots of education are bitter, but the fruit is sweet."
I am deeply passionate about promoting the significance of education and passing on knowledge to the next generation. I do not see myself halting my commitment to investing my time and energy into this cause. After all, education gives people hope for the future. Giving people hope that they can improve their life is one of the more powerful effects education has on society.